An Invitation to Play
Lectures : Roundtables : Workshops
Solstice 2022, December 21- 23.
The schedule will be posted soon
THE SECRET INTELLIGENCE OF WATER
By Veda Austin
Author and Artist Veda Austin makes a quantum leap from the spring board of Masaru Emoto's microscopic work with ice crystals, that allows us to view water as an intelligent force, with the power to respond to human consciousness in ways never before thought possible. In this talk Veda talks about humans as bodies of water, what that means for us, and specifically the Wild Waters of Women!
Don't Miss One Moment!
ATTEND LIVE OR WATCH THE RECORDINGS
With 16 Women from four continents we appreciate the challenge of attending all the events. As a result all sessions will be recorded and a Facebook Group will be created for ongoing discussions
The Mushrooms Apprentice
By Shonagh Home
Sacred Mushroom: The Making of a Medicine Woman.
Of Celtic heritage, Shonagh follows the wisdom of the ancients and serves as a Bàn Draoi (dree), Gaelic for a Celtic medicine woman/seer. As a modern medicine woman, she brings her connection to nature and the spirit worlds into her retreats and private sessions. For the past 12 years she has apprenticed herself to the mushroom teachers, who have led her to profound connection with the spirits of nature and her ancestral roots. She is a seer who specializes in shadow work, delving into the rich territory of the deep psyche. In this talk Shonagh will speak to working with spirit intelligences through the mushroom.
Cultivating Sexual Ecstasy
Ecstasy
is a technique highly developed by shamans, mystics, magicians and others with healing and psychic-transformation powers. It is an altered state of consciousness characterized by significantly reduced external awareness and expanded interior mental and spiritual awareness, frequently accompanied by visions and emotional euphoria. There are many ways to access it, but through this discussion, we explore how the cultivation and application of sexual energy can
transform a physical act into a spiritual experience
, deepening a connection with your partner and creating truly ecstatic experiences.
Beyond that, we look at the application of sexualizing energies to fuel a longer life span, as well as the activation of human superpowers or supersensible faculties lying dormant in most humans.
Questions are encouraged at this exciting live panel discussion.
Is Magick Really Real? For real?
As Arthur C Clarke said, "Any sufficiently advanced technology is indistinguishable from Magic", and so with consciousness an enigma for today's scientists, the idea of an advanced technology of Applied Consciousness fits right into the category of Magick! While the practice of magick is fundamentally about raising and directing energy to fulfil your intentions, there are two other Clarke laws applicable to the discussion of magick, and these are….
When a distinguished but elderly scientist states that something is possible, he is almost certainly right. When he states that something is impossible, he is very probably wrong.

The only way of discovering the limits of the possible is to venture a little way past them into the impossible.
Let's explore the impossible together with the Magickal Women who live it!
THE ALCHEMY OF MUSIC
By Laura Watkins
We all have experienced the effects of music on our souls. It can take us back in time to some of the most important occasions of our lives. But what if music could be used alchemically to heal, remove things that no longer serve you, or express creativity? In this workshop, Laura will take us on a journey into the alchemy of music and teach us how to use this powerful tool in our lives!
Other Ways of Knowing
by Vanese Mc Neill
Entering Pharaonic Consciousness
As the Magical Egypt Series producer, Vanese's work has led to questions like, "How did the Ancients know?" "How were they so very smart?" "How did they do the things they did?
To answer these questions, Vanese has had to travel down many disparate rabbit holes researching topics like Kundalini, PSI, Imaginal Realms, Tantric Practices, and Entheogens, all congealing into an idea presented by Schwaller De Lubciz of Pharaonic Consciousness. In this stimulating talk, Vanese shares revelations from her team's investigation of the archeological record that suggests that the ancients had a highly developed science of consciousness, how that reconfigures how we should think about our ancestors and how we can take advantage of what has been found today!

A TRIBUTE
Celebrating Athon Veggi
Laura Watkins and Vanese Mc Neill spend time with Anthon Veggi's as she shares adventure from her astounding life as a
Mystic who has full memory of her life in Ancient Egypt. In this life she is an

Italian author artist and architect. Athon Veggi has conducted extensive research into the archetypal relationships between place, art, and architecture in Egypt, the Middle East, and India.
Our Wonderful Women
Date and Time of Specific Events to be announced.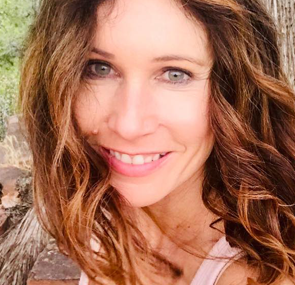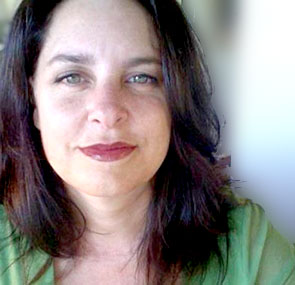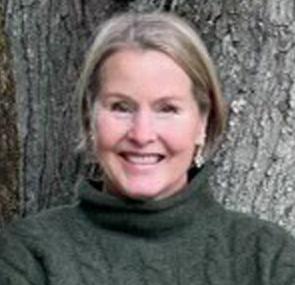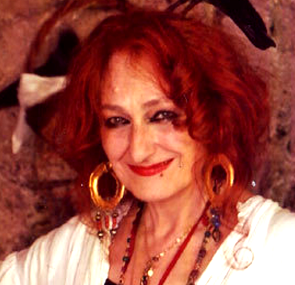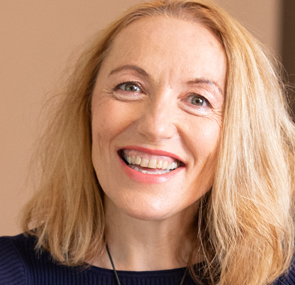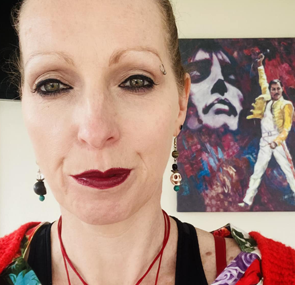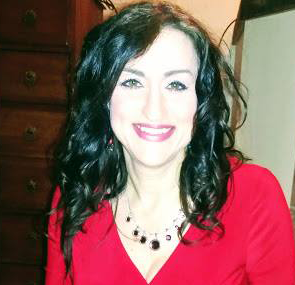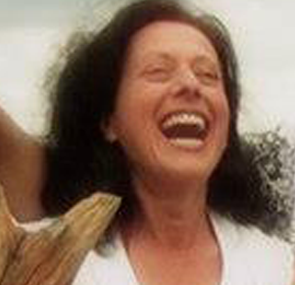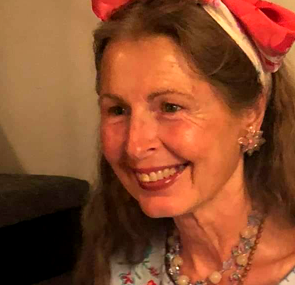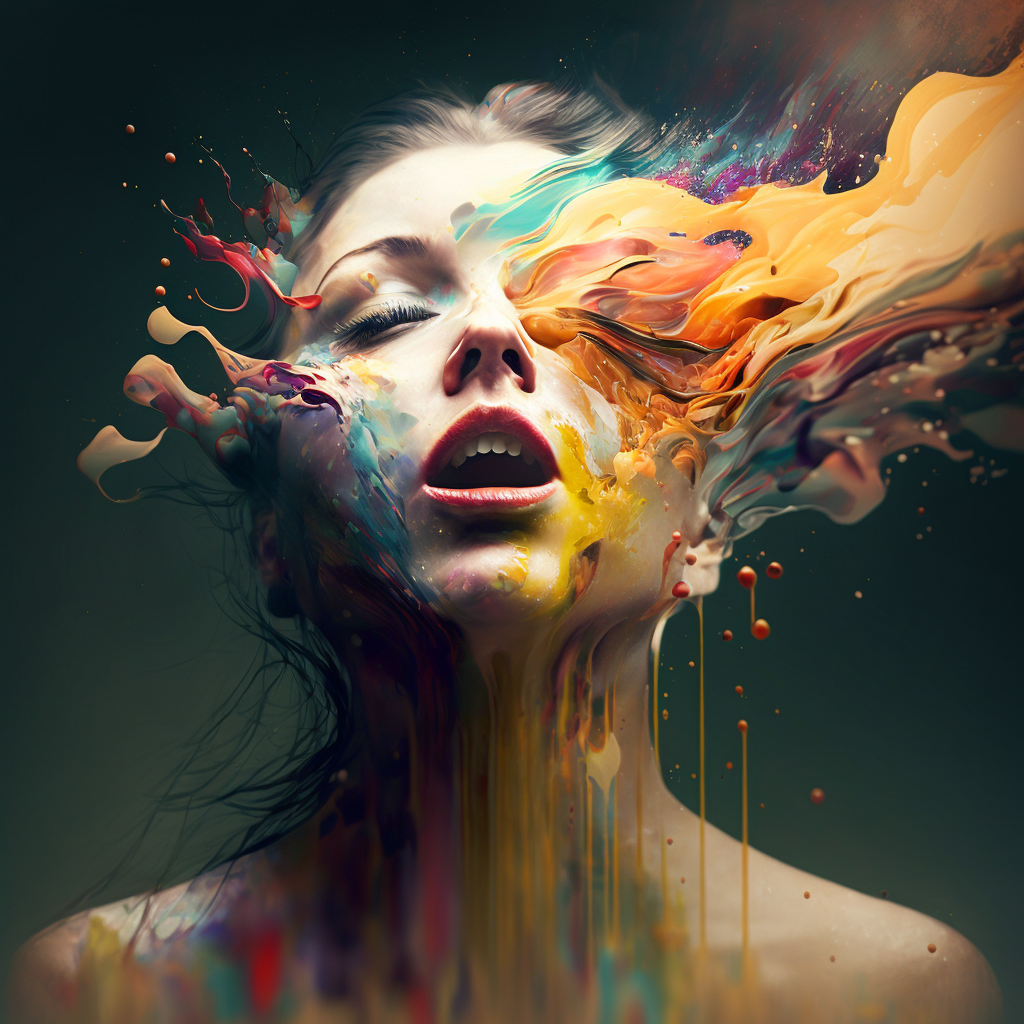 Special Guest
To Be Announced
NECTAR: I may write a longer homage at some point but in the meantime let me deploy a single word. Nectar. There is an intelligence here that will stop you in your tracks. Unequivocally superb.
Shonagh is a National Treasure
I highly recommend Tina's Rune Readings. The readingwas really helpful and insightful. Tina went into detail about the meaning of each of the three runes as she pulled them, and then discussed the meaning of the three together. Overall, it was a great experience and really helped me.
A remarkable investigation. Veda Austin has produced some interesting and impressive images which go way beyond what would be expected on the basis of conventional science. I hope that her pioneering work will stimulate others to follow up with systematic investigations of their own".
Womens Weavings
Featuring Constance DuQuette
This is a rare and no holds bar open discussion with Constance DuQuette. Who knows where this will take us! Questions are invited!
Ephemeral Encounters
By Tina Kemp
Tina is Belgian Rune Reader and Esotericist, She creates handmade runes, ogham and pouches as part of her magical life in rural Italy.
Tina will speak of "otherwordly" encounters and how they have affected her life. Tina will discuss how she has dealt with the more troublesome ones and provide sage advice on how others can deal with them. She will also share the positive impacts of these encounters on her life and dive into the role that Runes can play with otherworldly adventures!
Spiritual Warriorship
Yes we are at war! We're fighting a spiritual war with an enemy whose primary tactic is deception. The turf being fought over is our hearts minds and immortal souls. In this round table we talk about what it means to be a spiritual warriors, what weapons and tactics we can use to not just survive but also to thrive during this time difficult.
Mary Magdalene and the Esoteric Egypt
by Joanna Kujawa
Dr Joanna Kujawa is the author of 'The Other Goddess' and the accompanying course on The Goddesses of Eros and Secret Knowledge, scholar, and spiritual detective. She received her BA and MA from the Pontifical Institute for Medieval Studies at the University of Toronto, Canada, and her PhD from Monash University, Melbourne, Australia. As an active academic for over 20 years, she uses her scholarly training to investigate topics other academics often pass over, such as: Can spirituality and sexuality be experienced as one? Who was the real Mary Magdalene? Is there a lineage of Goddesses now resurfacing in our collective experience of spirituality?
Apart from her writings for academic publications on spiritual travel, Joanna has also had her short stories and essays published through various media and in many prestigious anthologies, including Best Australian Stories, the Australian Broadcasting Corporation, She Rises and Rebelle Society. She is on the editorial board of the International Journal of Goddess Studies.
In this talk Joanna will cover the connection of Mary Magdalene with the Goddesses of Eros, We will look at Mary Magdalene as an Alchemist in Alexandria and the discovery of the Gospel of Mary Magdalene in Egypt, What does the Gospel of Mary Magdalene actually teach? Joanna will guide us through a short closing meditation.
The Magdalen Manuscript
The Magdalen Manuscript: The Alchemies of Horus & the Sex Magic of Isis is an enigmatic channelled work by Tom Kenyon in which Mary recounts the story of her and Yeshua's love. The Mary Magdalene of that book tells us that she was an advanced initiate in the temple of Isis in Egypt, initiated into both the
Alchemies of Horus & the Sex Magic of Isis. This roundtable will discuss the alchemical practices outlined in the text and personal revelations about them.
The Art of Temperance, from the Initiate's Way
By Jade Maleny
Jade in an artist and author of the Initiate's Way book and Cards
Jade will give an introduction on how the Initiate's Way came to be. What it is. And how it can be used for healing and spiritual development.
The Art of Temperance pathworking is from a series of 22 Pathworkings that make up the system of the Initiate's Way.
Jade created the pathworkings first, and the went through the awakening journey with a small magical group. The Arcana of the Initiates Way were painted after these magical spaces were brought to life, as healing spaces that can be visited for spiritual development and connecting with your true nature!
At the time of the Winter Solstice it is the perfect moment for putting ones self into the Cauldron of regeneration.
The Cauldron is the source of inspiration, creativity, wisdom and knowledge. Before you can put yourself in it you have to know where to find it! The Cauldron is the vas; the womb of the great Mother, and through her you can recreate your world from within.
In the workshop Jade will lead you through the pathworking, into the cave of the Initiates to meet with the masters and ancestors who have gone before you. To begin your rebirthing process along with the re-birth of the light!
Ancient Goddess Traditions
by Heather Elizabeth Osborn
Writing, Teaching, and Healing from the Heart, Heather received her PhD in Goddess Mythology within the context of women's literature while completing her Priestess of Avalon training and initiation into the ancient British Goddess mysteries.
She is a contributing expert on various Discovery, and Science Channel shows, including 'Forbidden History,' 'Inside Secret Societies,' and 'What On Earth?' but in this talk she will explore for us the Ancient Goddess Traditions and how we can apply them today.
Dying Before we Die
In this roundtable we will discuss the idea of dying before we die…what it means, how we can accomplish it and how it can be incredibly powerful practice in this life and the next!
FAQ
1/ Do I get a recording?
Anyone who signs up for the event will be emailed a copy of the recording afterwards.
2/ How long is it?
Since we have 12 women in 4 continents, the conference spans several time zones and several days. The schedule is being compiled and will be sent to everyone before the event. We will also send out zoom notifications the day before each event and link to the recordings the day after!
3/ Will I get to ask questions?
Yes, there will be an opportunity to ask questions.
4/ Are there any discounts?
Yes! Coupons are available! Watch your favourite speaker for information on their coupon code!
Getting in touch with us
USE THE CONTACT FORM FOR QUICK CONTACT WITH US